Hello!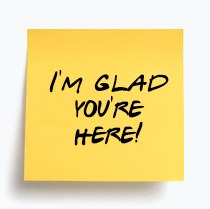 Thank you for subscribing to "Notes from Ed"! I promise to send you only things of value, like insight and inspiration!
What will you get? Periodic updates on my upcoming book-Project Bold Life: The Proven Formula for Taking On Challenges and Achieving Happiness and Success-which will be published this summer. You will also be the first to get the inside scoop on the virtual book tour, speaking engagements, free giveaways, and more!
Until then, learn more about the Project Bold Life book here on my personal website (I worked pretty hard on it). And don't forget to check out the Project Bold Life website, which provides timely stories on how you can live your boldest life. You can even take the Project Bold Life Assessment and see where you stand in relation to your Bold Goals.
I would love to hear from you! If you have any questions or feedback, feel free to reply to this email.
Thank you again for connecting, I will work hard to share info of value to you.
All the best,