Greetings!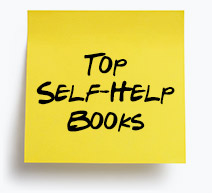 This week the website Wimgo posted an article titled "Five of the Best Self-Help Books for Achieving Your Goals", and guess which book made the list? That's right, PROJECT BOLD LIFE is one of the top five, and I am both humbled and honored to be among such great company!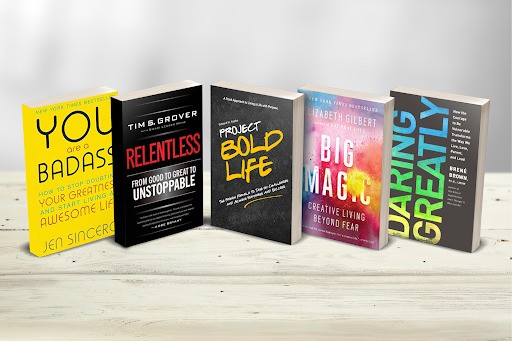 "Relentless: From Good to Great to Unstoppable" by Tim S. Grover is a pretty motivating read with a message that greatness comes from within–I definitely recommend it. And the same holds true for "You Are a Badass–How to Stop Doubting Your Greatness and Start Living an Awesome Life" by Jen Sincero. Anyone looking to find the power for change within themselves can't go wrong by picking up these books!

However, there are a few other self-help "must reads" in my opinion.

James Clear's "Atomic Habits: An Easy & Proven Way to Build Good Habits & Break Bad Ones" is one of the all-time greats in this genre and has sold over 5 million copies. As the title implies, Clear's focus is on forming positive habits while breaking bad ones, and his books has resonated with tons of people. The lessons and framework contained within those pages for sure reinforce some of the ideas that are built in PROJECT BOLD LIFE.

Another important book is "Ultralearning: Master Hard Skills, Outsmart the Competition, and Accelerate Your Career" by Scott Young. Young was a tech entrepreneur who explored massive open online courses (i.e., MOOCs), and got a four-year education from MIT in the span of a year–for free. I was so impressed with Young and his story, both in terms of the goals that he set and how he accomplished them, that I profiled him in my book!

Finally, Clayton Christensen's "How Will You Measure Your Life?" should be on every list of top self-help books. Clayton is most famous for writing "The Innovator's Dilemma", a mega-seller and very important text for the business world. However, the Innovator's Dilemma shouldn't overshadow How Will You Measure Your Life? as it's a book with strong applications for both the business world and the self-help genre. In fact, it is such an insightful read that Apple's Steve Jobs once extolled its virtues. Unfortunately, Clayton passed away about one year ago, but his contributions will be forever remembered.

Everyone has their own tastes when it comes to reading and absorbing the written word, so "top" lists are always subjective. But sometimes the cream of the crop is universal, which is why I'm thrilled to make Wimgo's list and be in the company of such greats.

Read those books, and read the ones I recommended as well. You can't go wrong!
All the best,
P.S. PROJECT BOLD LIFE: The Proven Formula to Take on Challenges and Achieve Happiness and Success is a complete system for planning your life to get what you want. It continues to hang out at a top seller in three categories: "Motivational Growth & Spirituality", "Personal Success & Spirituality" and "Management Skills". I hope you check it out if you have not purchased a copy. And if you haven't purchased a copy and want to learn more about it, you can always download the first chapter for free!
P.S.S. You can even get a PROJECT BOLD LIFE mug, so you can start your day off with a big cup of Bold!