Greetings!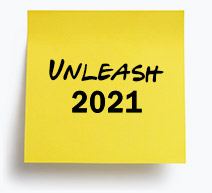 Goodbye 2020 – let's go, 2021!

With the New Year nearly upon us, it's time to turn the page on 2020 and start off 2021 the right way. To that end, many begin making resolutions. "This year I plan to lose 20 pounds." "No more fast food." "I'm going to stop lounging on my couch like a human potato and do something."

While goals like these can often be lofty, they are, by their very nature, doomed to fail. Why?

As goals, they lack the right kind of inspiration needed to fuel the fires of accomplishment. They are NEGATIVE goals.

Any goal with a premise based on deprivation, i.e., losing weight, cutting out a certain food, or halting a habit, cannot possibly match the inspirational strength of a goal that specifically lays out a positive accomplishment.

For example, who do you think would have the greater motivation to succeed–the person with the goal to lose 20 pounds? Or the person with the goal to get in good enough shape to run a marathon?

The bottom line when it comes to New Year's resolutions and Bold Goals is you need a good "why". After all, that why is your reason for doing it. It should inspire you!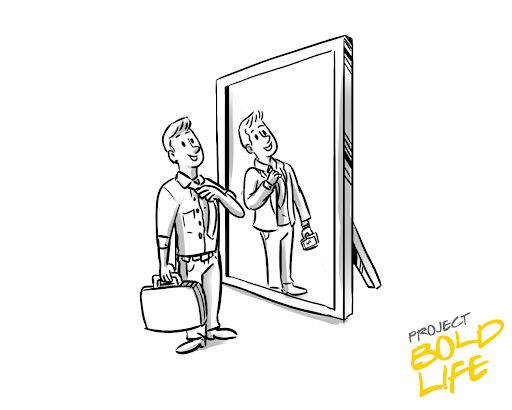 I am grateful for your support in 2020. Here's to a great 2021. Unleash a fantastic year!

Stay Bold!
P.S. PROJECT BOLD LIFE: The Proven Formula to Take on Challenges and Achieve Happiness and Success is a complete system for planning your life to get what you want. It continues to hang out at a top seller in three categories: "Motivational Growth & Spirituality", "Personal Success & Spirituality" and "Management Skills". I hope you check it out if you have not purchased a copy. And if you haven't purchased a copy and want to learn more about it, you can always download the first chapter for free!
P.S.S. You can even get a PROJECT BOLD LIFE mug, so you can start your day off with a big cup of Bold!