Media event alert!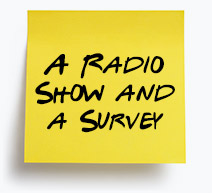 This Saturday, July 10 at 8am EST, I will be a guest on The Inclusive Voice, a radio talk show hosted by Pam McElvane, CEO of Diversity MBA Media. The episode–titled "View from the Top: CEO's Perspective on the Changing Times and Establishing Priorities to Stay Relevant"–will be streamed live and broadcast simultaneously on WCPT Radio 820 AM, and joining me will be Larry Fitzpatrick, President & CEO of Employment & Employer Services.

It should be a great discussion about the future of DEI in the workplace, but foremost on my mind will be the great work from home vs. office debate and its impact on diversity, equity and inclusion in the workforce.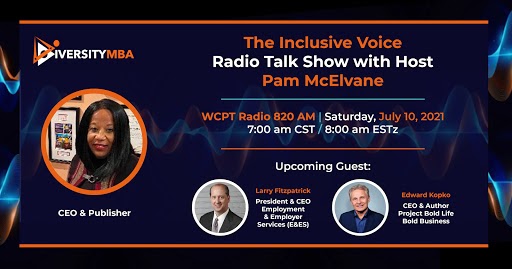 Have you taken the quick, three-question survey yet? Please do! If you're a parent who likes to spend more time with your kids, or if you like saving money on commuting and other expenses related to going to work, this debate affects you. Your answers will help shape an upcoming Bold Business story that dives deep into the work from home vs. office debate.

So take the survey, and tune in on Saturday to the radio show. You can listen to the stream here, and call in with your questions while we're on the air at (773) 763-9278.
Warmly,
P.S. PROJECT BOLD LIFE: The Proven Formula to Take on Challenges and Achieve Happiness and Success is a complete system for planning your life to get what you want, and has been a top seller in three categories: "Motivational Growth & Spirituality", "Personal Success & Spirituality" and "Management Skills". I hope you check it out if you have not purchased a copy.