Greetings!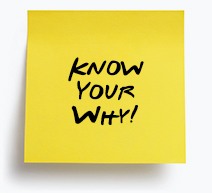 Do you know your "why"? In our chaotic world, this question is being asked more often.
What matters most to you? Your family, your career, or your health? Are you rethinking priorities?
When it comes to setting out to accomplish Bold Goals, knowing your why is crucial, because your why contains the true inspiration that will enable you to stick to your action plan and achieve your goals. (And research shows that many people don't have a firm grasp on what truly inspires them, which makes their ability to accomplish their goals suffer.)
Knowing your why means you are able to distill your motivation into a true inspiration that fuels you, and drives you toward your Bold Goal. (Note: I dig deeper into this topic in my book, and even have a worksheet for it called the Goal Refiner.)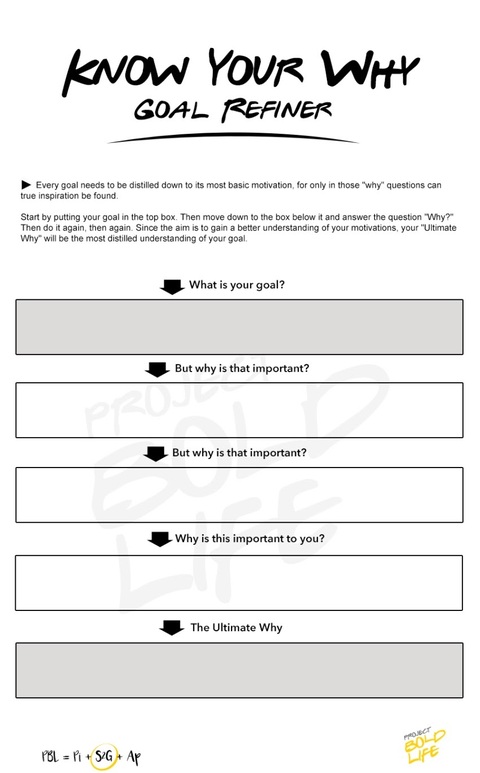 Knowing your why means that when you undertake your Bold journey, your inspiration will keep you on track.
Of course, a healthy dose of inspiration has some very positive side effects, too. For example:
You will wake up in the morning with enthusiasm to achieve
You will want to go the extra mile
You will be resilient when facing adversity
You will inspire others
Your life will have a sense of purpose!
So ask yourself, why does this particular Bold Goal matter to me?
Once you determine your answer, you will have an essential component of the Bold Life Formula, and be well on your way to achieving what you want to achieve!
Be safe and be bold!
Thanks for taking this journey with me!
Be safe and be bold.
All the best,