Greetings!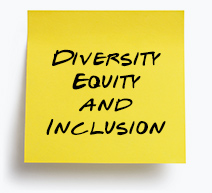 Issues of race and how it is reflected in diversity, equity and inclusion are pretty important topics right now–and that makes the 14th Annual Diversity MBA National Business Leaders Conference, which will tackle these topics, a pretty important event.
Since Diversity MBA graced me with the 2019 Impact Award, I will be a keynote speaker at the conference. In addition, I will conduct a panel discussion titled "Straight Talk: The Global CEO Perspective", featuring Michael Critelli, former CEO of Pitney Bowes, BrainTrust founder Kendra Bracken-Ferguson, Follow Beauty CEO Benni Leigh, and Alfred Zollar, former senior executive at the IBM Corporation.
Keynote Speaker Date and Time:
Sept. 17th 6:10 pm – 6:17 pm EST
Panel Discussion Date and Time:
Sept. 18th 11:10 am – 12:10 pm EST
You are, of course, invited to attend–free of charge and as my guests!Sign up here
My good friend Pam McElvane, CEO and Publisher of Diversity MBA Magazine, has put together over 30 different virtual sessions. Attendees will watch, listen, participate and network, but most importantly, they will learn how to talk about race at a time when talking about it is important.
So join me, and join the diversity, equity and inclusion discussion!
Be safe and be bold.
All the best,