Greetings!
Summer is upon us, which means trips to the pool or beach, relaxing while soaking up the sun's rays, and reading a good book. And when it comes to good books, there are a bunch of recent releases published in 2021 worth checking out.

At the top of my list of recommendations is the latest by Dr. Tony Nader, titled "One Unbounded Ocean of Consciousness: Simple Answers to the Big Questions in Life". Dr. Nader is a neuroscientist and Harvard graduate who took the path less obvious and became the leader of the Maharishi Foundation, making him one of the foremost scholars on the subject of Transcendental Meditation.

I've written about my passion for meditation and my streak of daily meditation sessions, so of course this is right up my alley. But you don't need that same fire to appreciate it–it tackles the same existential questions that burn within us all. For example, Dr. Nader goes in depth on the concept of Consciousness; "Consciousness is not a product of a nervous system, a brain, a body, or anything–it is the fundamental reality." He goes on to describe it as "a Unified Field from which all manifestations emerge…" It's deep, thoughtful stuff, and Dr. Nader is at the bleeding edge of the philosophical implications of it all. If you're truly interested in the pursuit of happiness, this one is a must-read.

You can read more about Dr. Nader and his book in this article posted on ProjectBoldLife.com.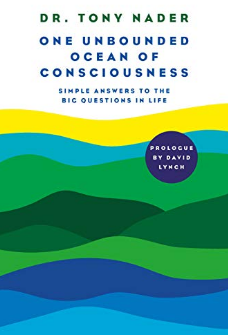 Tim S. Grover wasn't a neuroscientist before penning "Winning: The Unforgiving Race to Greatness", but that doesn't make his 13 performance-enhancing principles any less insightful. Grover has worked as a performance coach for such NBA greats as Michael Jordan and Kobe Bryant, but his approach to obstacles and challenges can help anyone–from CEOs to entrepreneurs to anyone who just likes the taste of victory.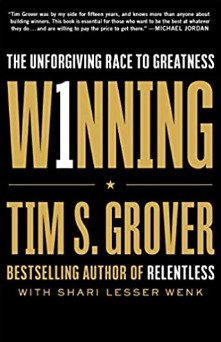 Another recommended summer read is "Risk Forward: Embrace the Unknown and Unlock Your Hidden Genius", by Victoria Labalme. A motivational speaker and executive consultant, Labalme distills Bold Living into a series of strategies for embracing the unknown and navigating the challenges before us. If indecision and uncertainty give you trouble, Risk Forward can help.
Finally, the last book in my recommended summer reading list is "How to Do the Work: Recognize Your Patterns, Heal from Your Past, and Create Your Self". The author, Dr. Nicole LePera, is a clinical psychologist who incorporated a holistic (that is, physical, mental and spiritual) approach to wellness. There are tools for analyzing personal behavior patterns, and plenty of self-empowerment.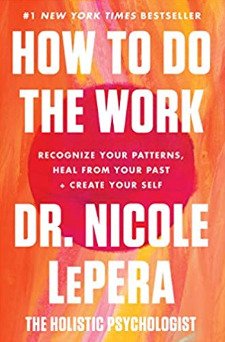 What's on your reading list? Hopefully, you add some of these recommendations to the queue, and make your summer a Bold one!
Keep living Bold!
P.S. PROJECT BOLD LIFE: The Proven Formula to Take on Challenges and Achieve Happiness and Success is a complete system for planning your life to get what you want, and has been a top seller in three categories: "Motivational Growth & Spirituality", "Personal Success & Spirituality" and "Management Skills". I hope you check it out if you have not purchased a copy.