Greetings!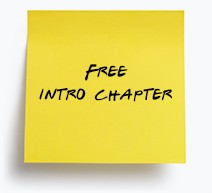 Free intro chapter project bold life book
My book publishing journey is edging closer to the big day–publication day!
In anticipation of the release of PROJECT BOLD LIFE: The Proven Formula to Take on Challenges and Achieve Happiness and Success on August 18, 2020, I'm sending you a link to the introduction chapter.
As the title implies, the book takes a deep dive into how to deal with setbacks and obstacles. But I would be remiss if I glossed over all the other facets of the book, like the goal-setting tools, inspiring stories and pretty darn cool cartoons. Thankfully, the free introduction chapter does a great job of laying out what's in store for readers. Check it out, and send an email to ed@boldbusiness.com to tell me what you think!
The publishing details of my PROJECT BOLD LIFE book–as well as some early accolades–can be found on my website. Check it out!
Stay tuned, stay healthy, and stay bold!
All the best,